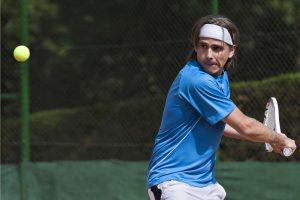 For those who are looking to improve a specific aspect of their game, private lessons may be the answer. Our talented, experienced and enthusiastic coaches are able to help players of any ability, from total beginner to those looking to compete in tournaments.
Our coaching session will help boost confidence, Confidence boosting, improve your fitness improving and it generally a great way to make fast progress. Private coaching sessions allow you to discuss and rectify any concerning you have about your game. Common areas that our coaches are asked to address in one-to-one lessons include general technique, serving, match play and fitness, but of course, we are happy to work with individuals on any area to improve.
Private lessons last for 1 hour per session and takes place in Chelsea, Battersea Park and Fulham on all-weather courts. Prices available on request*.
For further details about private tennis coaching, call 07944 186 743 or e-mail: .
* Please note that we operate a cancellation policy for private coaching sessions and require 48 hours' notice if you wish to cancel, otherwise we will ask for payment in full.